Key personnel
We invite you to meet some of the faces behind our success.
---
Regional Board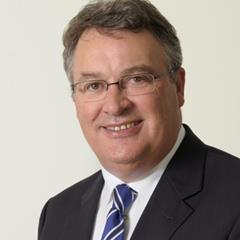 David Mills
Chief Executive Officer - Ricoh Europe
David Mills is Chief Executive Officer, Ricoh Europe. David is responsible for the strategic direction of the company as well as the operations of Ricoh's 20 operating companies across EMEA, marketing operations and the supply chain. He joined the Ricoh Group in 2008, having already held several senior roles in our industry including President of European operations at IKON. He then became the Managing Director of Ricoh UK, before joining the Ricoh Europe Board as Executive Vice President, and then COO. He became CEO of Ricoh Europe in April 2014.

---
Nicola Downing
Chief Financial Officer and Executive Vice President - Ricoh Europe
Nicola Downing is Chief Financial Officer and a member of the European executive board for Ricoh Europe Plc. She has responsibility for all support functions across Ricoh EMEA, including Finance, IT, Legal, Tax, Treasury, Procurement, Process Governance, Ricoh's EMEA Shared Service Centres and Ricoh Capital, the EMEA captive leasing business.
Nicola joined the Ricoh group in 2005 and was previously at Tesco Stores Plc where she was responsible for advising on legal issues arising from IT procurement.
---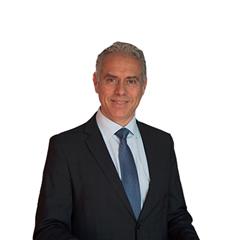 Enrique Calabuig
Chief Operating Officer - Ricoh Europe
Enrique is a member of the Ricoh Europe Board and is responsible for the company's operations and Supply Chain. Within his role as Chief Operating Officer, a total of 23 Ricoh subsidiaries across Europe report to him.
Enrique has worked for Ricoh for over 23 years and has held a number of senior positions across the company, including those at Director and Chief Executive Officer level for various geographies. A well-respected and highly valued leader of the business, Enrique has led offices in France and Spain simultaneously.
Foremost, he is an innovator with an impressive track record of excellence in execution and talent development. He has extensive knowledge and a deep understanding of what drives value with small, medium and large organisations, as well as strategic accounts and partner channels.
Enrique possesses a strong appetite for innovation as well as a multicultural background. He has advanced language capabilities and is a seasoned presenter at international conferences.
Enrique is an Electrical Engineering graduate with an MBA and has completed a General Management Program. He has studied in a number of countries, including the USA and his native Spain.
---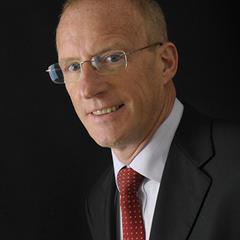 Peter Williams
Executive Vice President - Ricoh Europe
Peter is a member of the Ricoh Europe Board, responsible for multiple lines of business including the Production Printing Business Group, Additive Manufacturing, Service and Annuity, Business Process Services and the European Technology Centre.
In this role, Peter drives Ricoh Europe's long-term strategy to become a leader in the production printing market. In 2009, he established the European Production Printing Business Group headquarters in London and launched Ricoh's European Production Printing Innovation Centre. Peter's current focus is building the Ricoh brand in the corporate and commercial printing markets, as well as developing the production printing sales and support infrastructure across all European operations.
Peter is responsible for Ricoh's Additive Manufacturing strategy in the EMEA region, the Business Process Services, and Service and Annuity lines of business, and the European Technology Centre, which brings customer-driven innovation to Ricoh both regionally and globally.

Follow Peter Williams on LinkedIn
---
Find out about the members of the Global Ricoh Board - the Board of Directors, Audit and Supervisory Board and Corporate Vice Presidents.