Ricoh Switzerland acquires ITS company, LAKE Solutions AG
Ricoh Europe, 16 May 2019 –
Ricoh Switzerland has significantly expanded its operations with the acquisition of
LAKE Solutions AG
.
Headquartered in Wallisellen (ZH), Switzerland for over 20 years, LAKE Solutions is an IT services company with particular strengths in data storage, security and cloud integration. Ricoh customers are now set to benefit from an even more extensive range of IT services solutions and support. The acquisition will see all LAKE Solutions staff remain in their current positions.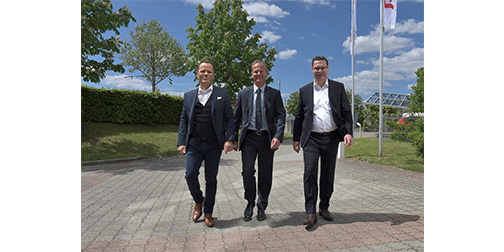 Walter Borgia, CEO LAKE Solutions, says: "Joining with Ricoh, an established and strong technology company, will enable us to further expand and accelerate our current strategy within a thriving market. This new approach has extensive benefits for partners and employees and we are particularly looking forward to focusing on the direct benefits this acquisition will deliver to our customers."
Daniel Tschudi, Managing Director, Ricoh Switzerland, adds: "Bringing LAKE Solutions into the Ricoh family enables us to provide an enhanced IT services offering to our existing customers, drawing on the exceptional infrastructure and competences of LAKE. Furthermore, LAKE Solutions' existing customers will benefit from having access to Ricoh's exceptional global reach and broad range of market leading products and services. We're really looking forward to seeing the benefit that working together will deliver to our customers."
Alberto Mariani, Senior Vice President of Office Services, Ricoh Europe, concludes: "This significant acquisition strengthens our thriving IT Services business and is part of our strategy to invest and grow in the Office Services space. Following our inclusion earlier this year in the Gartner Magic Quadrant for Managed Workplace Services, we're seeing Ricoh go from strength to strength in this space and we're looking forward to continuing to meet and exceed our customers IT services needs."
For more information on Ricoh's ITS capabilities visit www.ricoh-europe.com/its.