Production Printing Software
Ricoh's production printing software provides end-to-end solutions for a range of printing and multi-channel output requirements. Our software provides organisations with the tools to identify opportunities, improve performance, enhance productivity and add value through workflow automation.
Manage printing requests, boost workflow and integrate data from multiple sources to personalise your output.

Track documents and improve your delivery efficiency with tools that automate key aspects of the printing process.

Link processes to increase productivity and manage the distribution of your output with intelligent software solutions.
---
Didn't find what you were looking for?
If you didn't find what you were looking for then contact Ricoh and we can help you.
---
High capacity, superior quality printers for professional environments.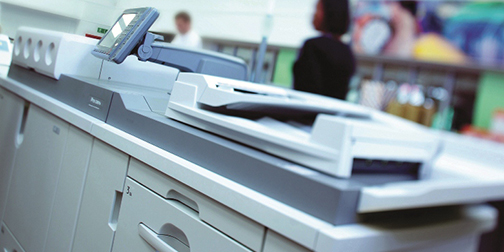 Ricoh's automated production workflow solutions:
Understand the capabilities of our Corporate (LINK) and Commercial Software solutions and how these can help automate document processing, improve business efficiency and link you and your clients.
Commercial printing automated workflow solutions 
Corporate enterprise and print-room solutions