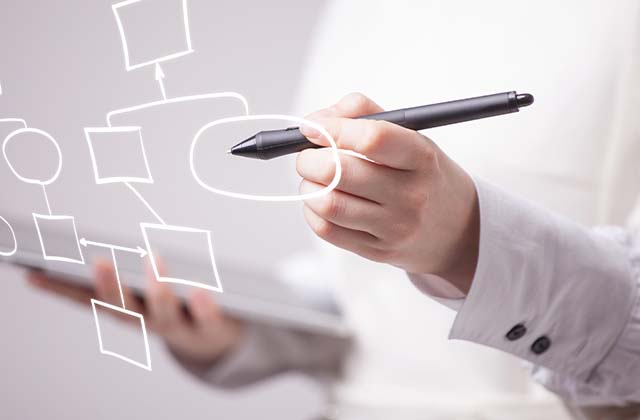 Outsource repetitive tasks and focus on your core business
Business Process Services
Managing any business involves some degree of repetitive activity and administration essential to operating, such as invoicing, printing, scanning and posting. 
By outsourcing your mission-critical document processes to our expert facilities and cloud-based services, you can focus on your core business.
Ricoh's Business Process Services take labour-intensive document management tasks off your hands and enable your transition to paperless working.
Improve customer experience
Accelerate your digital transformation
Optimise business processes
Boost productivity and employee satisfaction
Ease compliance
Reduce capital expenditure
We have more than 80 years of combined expertise in managing our customers' most critical documents and workflows. Using our machine learning capability, we leverage all the insight from these customers to improve accuracy, increase automation and deliver a faster return on investment.
Through our extensive network of Global Shared Service Centres and market-leading strategic partnerships, we can provide a high level of standardisation via single ownership and administration.
Invoice Automation Services

Mailroom Services

Outsourcing Services

Printing and Scanning Services
Let's connect
Talk to a Ricoh expert
Get in touch with one of our consultants and find out how we can help your business.
Contact us
Ricoh Business Services
Explore a range of professional services and solutions to help your organisation progress on its digital journey.
See all our Business Services